It's Friday 5 time!
This week it's 5 random questions: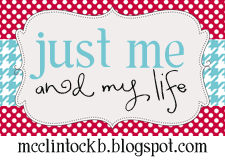 1.If you could be on a show(talk show, game show...) which one would you pick?
Price is Right! I'd love to play the "Plinko" game and be on the showcase at the end (I would bid $1...ha)
2. What was your first job?
I was a grocery bagger at Krogers! I was 15 and worked there until I turned 16 and could get a "real" job!
3. What's one of your guilty pleasure?
Chocolate: Little Debbies, Grasshopper (mint and chocolate) cupcakes from Muddy's, cookies, M&M's....you name it, I enjoy it! Maybe this is why I can't shed any weight...doh!
4. Would you ever vacation alone?
If I had to, maybe...but doubtful. I value alone time, but to me vacations are best spent with the people you love.
5. Democrat, Republican, or Independent..or maybe even Green Party
Happy Weekend y'all!