This Easter has been one of my favorites thus far! Last Easter will, obviously, be my favorite since we were blessed with a 5 day old baby!
what a difference a year makes!
Thursday at school we had an egg hunt! J's class even got to hunt them too, which was fun. J's teacher sent me this picture and it made my day. Jack's first hunt and he found the gold egg! (and I had no part in this either...seriously!)
way to go bud!!
Friday, B's parents came over to bring Jack his Easter basket and spend some time spoiling him as usual.
Grandpa brought him a bunny from Gatlinburg!
reading his book (he was talking about it!)
Today, we made it to mass on time (actually early) which is a huge accomplishment in and of it self! After church, we headed to my parents and ate an early dinner. After supper, my nephew hid 103 (he told us several times!) eggs for us all to find. Jack and I only found 13, so we lost....next year it's on!!!
isn't he too cute in this outfit!
Easter basket
finally opening it!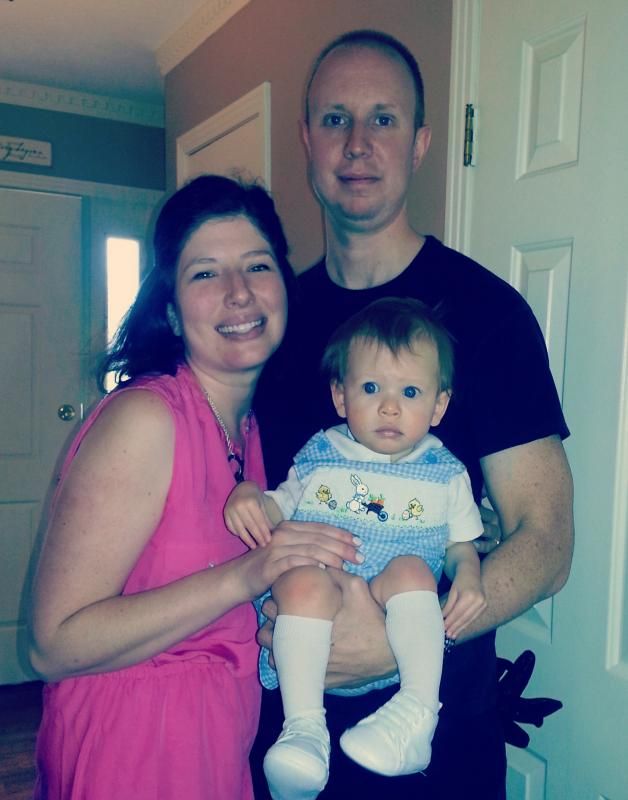 my family!!!
love this handsome boy! and he loves self shots!
at least we found one!!!
All in all this was a wonderful Easter. My Lord is Risen, my family is amazing and I'm one blessed person.....